No one does effortless style as well as Aussies, and the fashion week this year showed us that their fashion game keeps getting stronger. Despite the rainy start, the whole program was filled with innovative and inspiring style that made people eager to find ways to recreate it. If you're interested in that breezy Australian vibe and want your fashion to be more fun in the future, here are some of the best trends we've seen and how you can incorporate them into your own wardrobe.
Logomania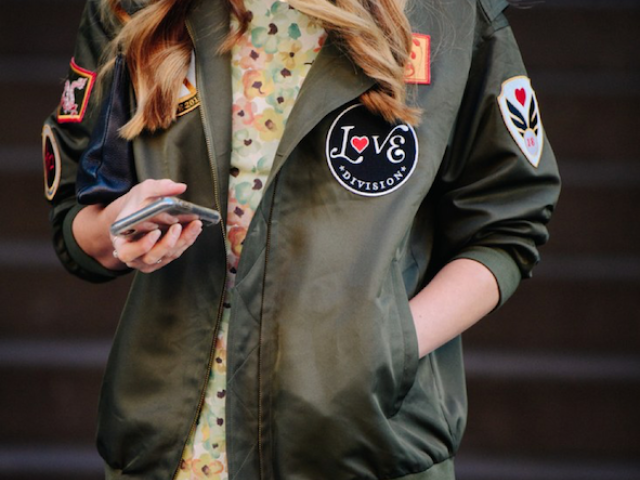 WMagazine
Logoed shirts and crop tops paired with high-waisted jeans gave everyone's urban style a bit of an edge. The style looked slightly retro, slightly rocker chic, and we're loving it because it's so easy to pull off for casual everyday wear that still looks like you've put some thought into it.
Ankle Booties
WMagazine
Particularly red ankle boots with a thicker heel. A perfect way to make a statement and rely on your shoes to be the focus point of the outfit, and it's great to pair with neutrals if you want to give them a pop of colour. We've seen red boots on other fashion shows as well, so it's a definite hit for this season. Grab a Rodarte or Isabel Marant pair and wear it with your little black dress for an effective look.
White Dresses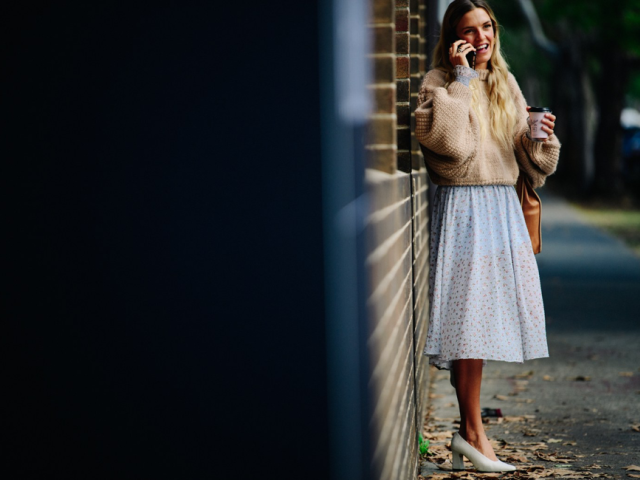 WMagazine
White was present on a lot of street looks, but mostly on dresses, and mostly on ladies who chose to embrace an all-white look. It's definitely a way to stand out, and you can easily layer your whites to make the outfit more interesting. Wear a collared button-down underneath your sleeveless dress, and pick a long, flowy skirt for a feminine touch.
Cute Socks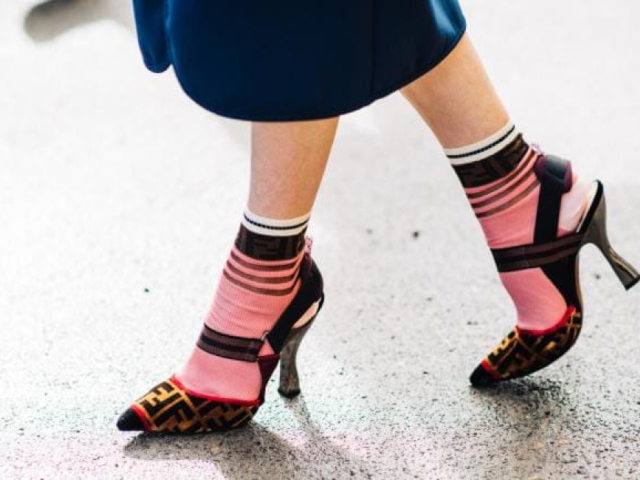 Vogue
Socks and sandals? Yep, you heard that right. It only works if your socks are really cute, though. A great way to wear your sandals even in colder weather, you'll need a simple shoe to match with some patterned socks and you're all set.
Dad Sneakers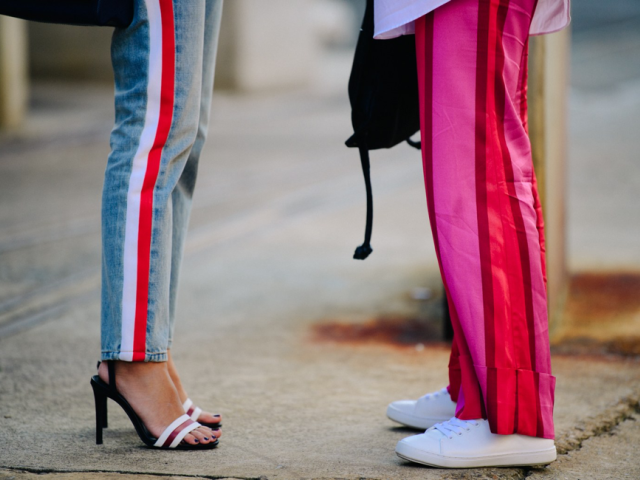 WMagazine
An interesting trend that we've seen paired with more of an athleisure-type oversized hoodies, but we've also seen it contrasting frilly white dresses and sleek suits. Those big, chunky sneakers are nothing if not comfortable, and if you want an easy way to wear them then pair them with leggings, a loose hoodie, and a bomber jacket.
Stripes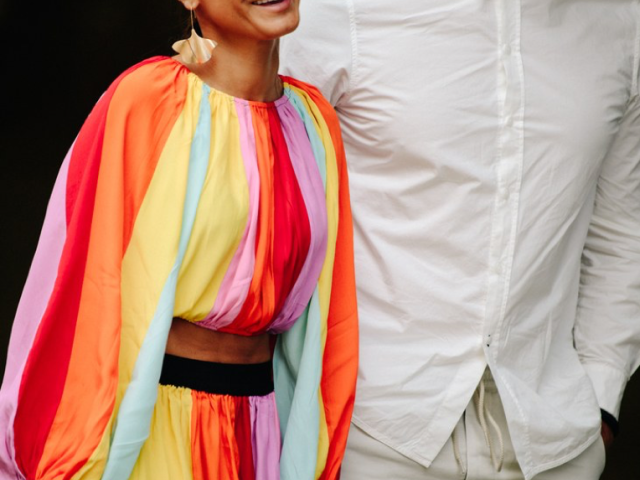 WMagazine
Colour-blocking and monochromatic stripes are some of our favourite trends, and your fall wardrobe will welcome the fresh, polished looks it will let you enjoy. Knitwear was is also very trendy, so pairing something like a Proenza Schouler black and white knit top with a simple pair of pants or a pencil skirt can give you a look that's perfect both for the office and an evening night out if you style it up with jewellery. Dresses, skirts, and blouses also work really well, and if you want to make it even more polished you can keep it simple and pair a black top with a white bottom. Sharp, fresh, and stylish all the way.
Focus-pulling Outwear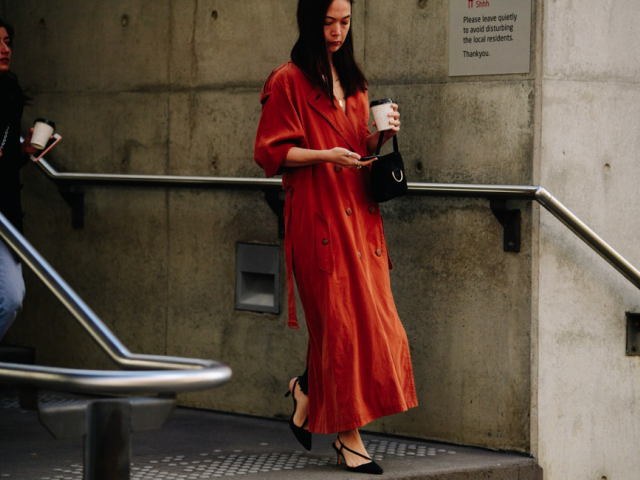 WMagazine
What's fall without a good coat, and this year it seems to be all about amazing outwear. Long, tweed coats, vibrant colours, and high-quality fabrics will bring luxury to any look, and if there's one thing you should invest in, it's a good coat. It's the first thing people will see, you'll wear it more than any other piece of wardrobe, and you'll always be remembered by it. Find something form-fitting and cinch it at the waist and it'll give you quite a regal vibe.
Patterned Suits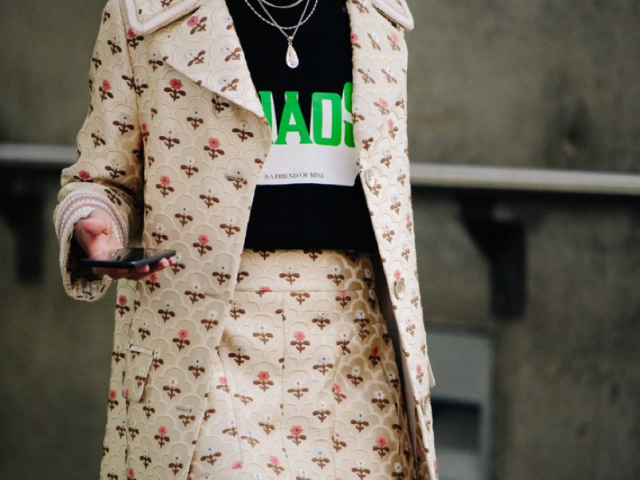 WMagazine
Female pantsuits are still going strong and were one of the more popular trends, but instead of millennial pink, this year gave us fun patterns. Fitted suits and simple accessories are great for the office, and most high-street stores now carry great pieces that you're bound to enjoy.
Dressed-down Bag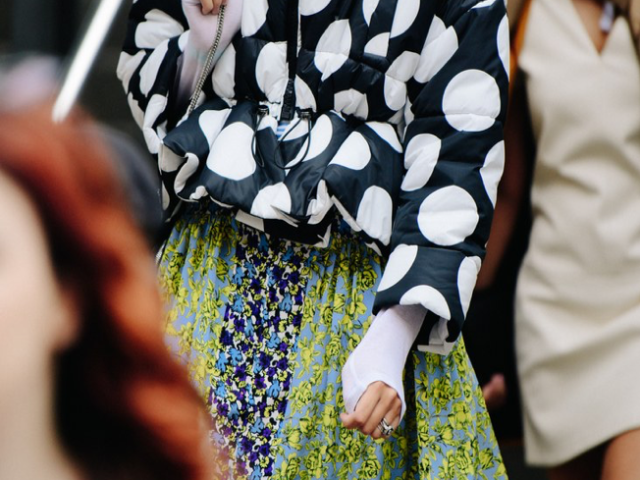 WMagazine
Smaller, compact bags in eye-catching colours are replacing your old oversized bags, and if you want a sleek accessory this will be a great choice for you.
Play around with cuts and colours! After all, that's the best way to copy the Aussie style, and these trends are just some inspiration that should motivate you to put your own spin on fashion.
Article by: Claire Hastings fashion editor at Dolce Placard.  Follow her on twitter